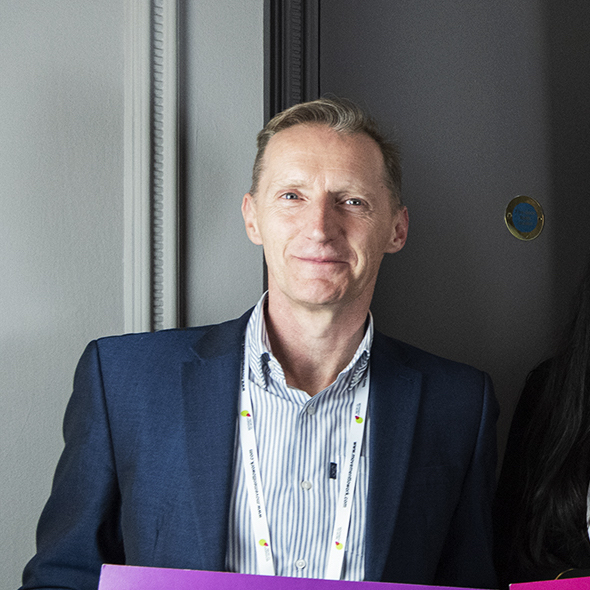 Jonathan Simpson
Organisation: Department for Work and Pensions (DWP)
Length of secondment:  2021 – 2022
Role before secondment: Senior Recruitment Business Partner
Role at Movement to Work: Head of Insight & Innovation
Role after secondment:  Serious Fraud Office – Head of Human Resources
Why did you opt for a secondment at Movement to Work?
Apart from being a development opportunity, I had been long-term unemployed in Northern Ireland on leaving university.  It probably took me 20 years or more to recover, so the chance to help contribute to preventing this from happening to other people was very appealing.
What was the best thing about your secondment?
Hearing first-hand from young people what a difference MtW had made to them.
What were some of the key learnings you took away personally and professionally following your secondment?
It was great to work with a team from both public and private sector organisations. What may seem like a small opportunity can make a life-changing difference to some people.
Why should employers consider seconding team members to Movement to Work?
Because it will really open the eyes of an organisation to the difference and importance that a MtW placement can make to a young person.  Unless you've faced significant barriers to employment yourself, you won't understand how difficult it can become.
If you could sum up the purpose and mission of Movement to Work in your own words and what it means to you, what would you say?
A MtW placement can change a young person's life.  It can be a springboard to a job and career.  Without provision of such an opportunity, someone can find themselves further and further from employment which can have lifelong negative consequences.  Overcoming this at the very beginning of someone's career is vitally important.