---
YOUTH ACTION FORUM
The event brings together employers and partners from across our network to discuss the challenges faced whilst running work experience programmes and ways to help ensure we continue to deliver quality work opportunities for young people.
Session 1: Challenges Impacting Business Delivery of WEX
Session 2: How can we help combat the emerging mental health emergency affecting young people today?
Session 3: How to better engage and recruit young people onto work experience and job placements?
Session 4: What is the perception of young people from employers and employers from young people today?
---
CEO SUMMIT
Each year we host our annual CEO Summit, bringing together senior leaders from across our network alongside young people, to discuss the most pertinent issues of the day relating to youth unemployment. Take a look at the content from the last few years.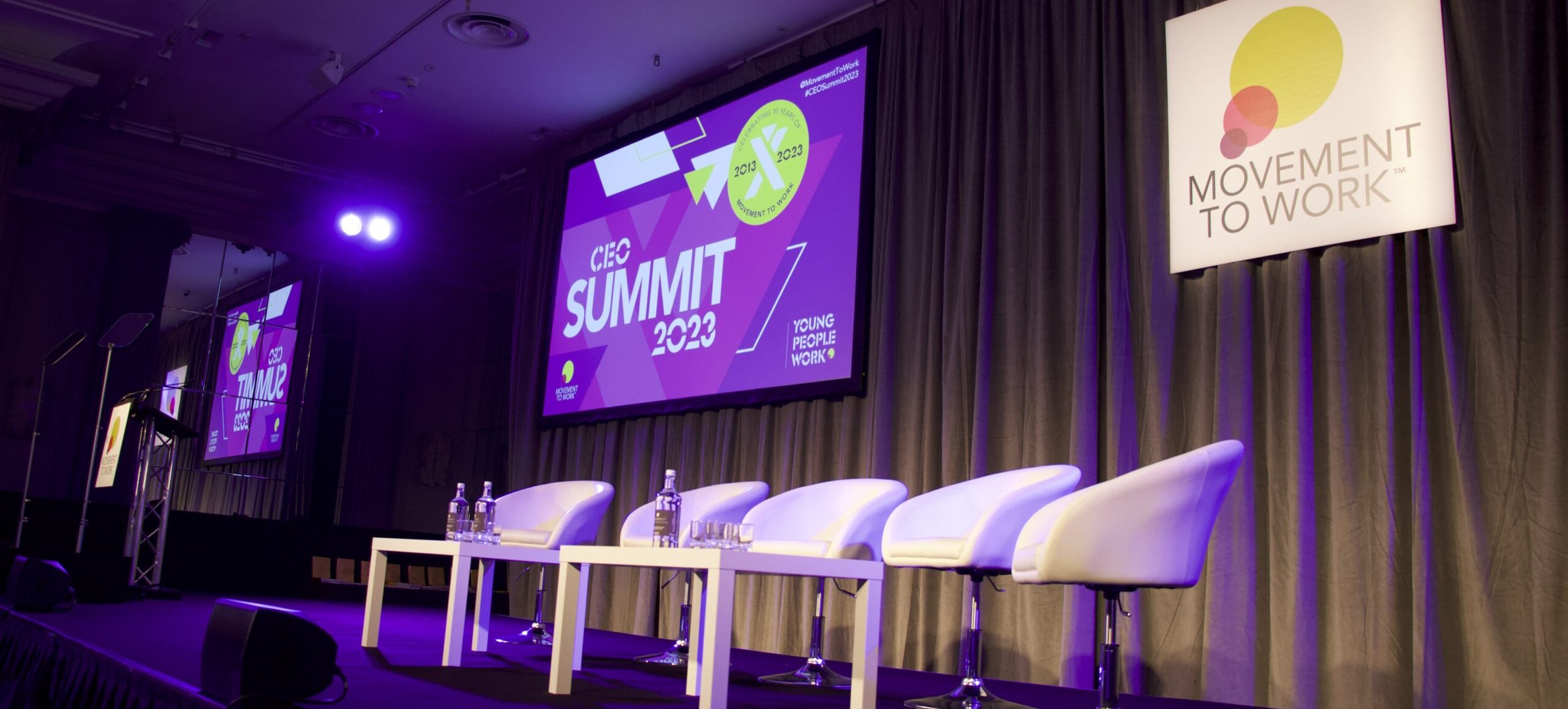 ---
YOUTH EMPLOYABILITY AWARDS
Each year we hold this special event to highlight individuals and organisations across the network who have been particularly extraordinary in their efforts to help young people get into work. The awards also serve as an inspiring moment to celebrate the incredible progress being made by our young people on their journey into work.
---
Youth SUMMIT
Our Youth Summit provides a platform for young people to share their employment journey in a way that they feel safe and truly heard, in order to refresh and deepen our understanding of what a quality career means to young people today.